Meet the first-ever Free Speech Translator - ECTACO Partner LUX 4 PRO which has been specifically designed to translate any spoken words and phrases. This palm-size gadget represents the latest generation of talking electronic translators and proves to be one of the best language learning systems on the market.
This multifunctional learning device has everything you need for Language Learning, Language Studies, Entertainment, Internet, Social Networking, News, Foreign Language Communication, Reading and Games.
This is the most advanced unit ever created while maintaining a user friendly interface, touchscreen, and a full QWERTY convertible keyboard.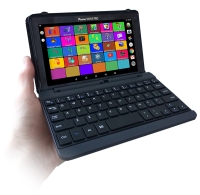 The ECTACO Partner LUX 4 PRO features the following:
Free Speech Translation
Compatibility with Android OS
Hi-Res Screen and Wi-Fi
Full Text Translator with voice output
Interactive language learning system with speech recognition
Extensive Talking Dictionary and PhraseBook with human pronunciation
ECTACOŽ Market - get additional language combinations for your Partner LUX 4 PRO
Talking Picture Dictionary with pronunciation for all words
UT183 Cross Translator for 183 languages all built-in
English Grammar course, American Idioms and Irregular Verbs
Video courses - interactive course of American English
TOEFL Preparation - offers materials to help you prepare for the TOEFL test
US Citizenship test - practice the Citizenship Civics Test
Smart QWERTY and Virtual Keyboard with voice input
Video player with AVI, MOV, WMV, FLV, MP3, WMA, WAV, OGG, JPG, GIF, PNG, BMP support
Voice Recorder
Calculator
SDHC card support of up to 32 GB
And much more!
You can also download additional Ectaco language applications directly from the Ectaco website with more than 250,000 free apps available via 1 Mobile Market to the ECTACO Partner LUX 4 PRO electronic translator.
Order any LUX 4 PRO model listed below at a special promo price direct from the manufacturer and get the LUX4 Accessory Pack ($100 value) absolutely FREE!
These promo prices and offers are valid only until 29 September 2023.
Multilingual Partner LUX 4 PRO series electronic translators:
Bilingual Partner LUX 4 PRO series electronic translators:
We provide FREE shipping within the continental US on ANY item $98 or more!
We provide worldwide delivery.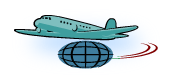 Shipping cost is determined by the weight & size dimensions of your purchased items, the distance between our warehouse and your shipping address, and how quickly you request the package be delivered.
Second business day delivery within the continental US is available for an additional $25.
Overnight delivery within the continental US is available for an additional $35.
We provide standard delivery to Europe & other parts of the world at no additional charge.