ECTACO iTRAVL 3 mini
NO NEED FOR AN INTERNET CONNECTION - start using it right out of the box.
Traveling can be an absolute pain! Trying to find your way around, interpreting another language, worrying about your phone & how you are going to access the internet!! Stop worrying - we've got you completely covered with the new Ectaco iTRAVL 3 mini! Easy to use and reliable; this portable voice translator will act as your own personal language assistant. A huge jump in travel technology, the iTRAVL 3 mini can translate anything you say. Everything is preloaded on your iTRAVL 3 mini, no need to worry about difficult setups or downloads.
This is an exceptional translator for exceptional situations.
This small but powerful unit is perfect for anyone travelling in remote areas without Internet.
Instant translation: Many seasoned travelers will tell you a language barrier is the most difficult thing you'll encounter on your journey. Playing charades, looking up words in a paper dictionary, and other clever tricks can only get you so far. The iTRAVL 3 mini will include an instant offline voice translator. You press a button, say what you need and get the translation. Yes, it's that easy!
Photo Translator: If you see it, the iTRAVL 3 mini can translate it. With the Photo Translator you can take a picture of a sign, menu or flyer and have it translated for you within seconds (for photo translator need Internet connection).
RECORDING TRANSLATION: Recording function that can help you record every important meeting. Audio recordings in English can be translated into other various languages of your choice.



| | Product specification |
| --- | --- |
| Product Size | 5.5'' x 2.3'' x .5'' (140 x 58 x 12 mm) |
| Weight | 3.4oz (95.6g) |
| Screen size | 2.4 inch |
| Touch screen | IPS Capacitive touch screen |
| Screen Resolution | 240 x 320 |
| Processor | MTK6572 |
| Battery capacity | 1200mAh |
| Standby time | 7days |
| Long working time | 8hours |
| Charging voltage | 5V/1A |
Order any iTRAVL 3 mini model listed below at a special promo price direct from the manufacturer.
Additionally you get FREE shipping within the continental US!
These promo prices and offers are valid only until November 28, 2023.
iTRAVL 3 mini electronic translators:
We provide FREE shipping within the continental US on ANY item $98 or more!
We provide worldwide delivery.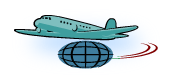 Shipping cost is determined by the weight & size dimensions of your purchased items, the distance between our warehouse and your shipping address, and how quickly you request the package be delivered.
Second business day delivery within the continental US is available for an additional $25.
Overnight delivery within the continental US is available for an additional $35.
We provide standard delivery to Europe & other parts of the world at no additional charge.
Free speech electronic translator - Translates anything you say. Learn languages fast and easy!
The
Partner P900 PRO series
devices represent some of our most advanced handhelds.They include everything you need to communicate and learn a foreign language. With their unsurpassed language management utilities, the P900 PRO line offers a range of the most sought after resources including unbeatable talking translating Dictionaries, an Audio PhraseBook with over 14,000 pre-recorded phrases spoken aloud using True Voice human pronunciation, advanced Speech Recognition modules and a Talking 39 language Picture Dictionary with pronunciation for all words. In addition to a customizable bilingual interface and robust Audio and Video players, Partner P900 PRO series devices also include our patented Language Teacher and U-Learn systems and the popular jetBook e-Book reader plus loads of extras.