These promo prices and offers are valid only until May 27, 2013.
Hot offer on our brand new 126-language ECTACO Partner XM500!
Buy the new XM500 for only $189.95 !


Buy an ECTACO Partner P500 series devices at a $70 discount!

Loaded to the maximum with essential utilities you can depend on, devices from the ECTACO Partner 500 series help you to understand and communicate instantly at a price that is unbeatable. Containing some of the industry's most complete vocabularies and 14,000 first-use phrases they help you make sense of the world in another language. With sophisticated TTS (Text-To-Speech) voice synthesis, a user-friendly interface for fast and easy navigation and advanced Look-up and Word Recognition functions you will have everything you need to understand and be understood in the palm of your hand.
Today only! Use your chance to purchase a Partner P500 series device at a $70 discount.
If you need a product not listed as part of this promo - - we may be able to offer you a discount and a gift.
Choose any other handheld dictionary you need in any of the 48 languages available. Prices range from $59.95 to $849.95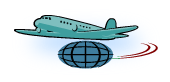 We provide worldwide delivery.
Shipping cost is determined by the weight & size dimensions of your purchased items, the distance between our warehouse and your shipping address, and how quickly you request the package be delivered.
Second business day delivery within the continental US is available for an additional $25.
Overnight delivery within the continental US is available for an additional $35.
We provide standard delivery to Europe & other parts of the world at no additional charge.
Choose any translation software you need in any of the 48 available languages. Prices range from $19.95 to $339.95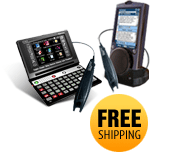 3-for-1 Special Offer
Get a 2nd translator as a gift for your loved ones!
Accessory Pack is yours FREE as an additional bonus.
FREE Shipping on ANY item of $250 or more!
Click here to learn more...
* Please note: Devices may function differently depending on the language you choose. Please see the detailed description of the model you want before making your purchase.